UMC is a leading global semiconductor foundry company. The company provides high quality IC fabrication services, focusing on logic and various specialty technologies to serve all major sectors of the electronics industry. UMC's comprehensive IC processing technologies and manufacturing solutions include Logic/Mixed-Signal, embedded High-Voltage, embedded Non-Volatile-Memory, RFSOI and BCD etc. Most of UMC's 12-in & 8-in fabs with its core R&D are located in Taiwan, with additional ones throughout Asia. UMC has total 12 fabs in production with combined capacity of more than 880,000 wafers per month (8-in equivalent), and all of them are certified with IATF 16949 automotive quality standard.
UMC is headquartered in Hsinchu, Taiwan, plus local offices in United States, Europe, China, Japan, Korea and Singapore, with worldwide total 20,000 employees.
UMC Snapshot
40+

years in the IC
business

20,000+

employees
worldwide
40+
years in the IC
business
20,000+
employees
worldwide
UMC Fab Locations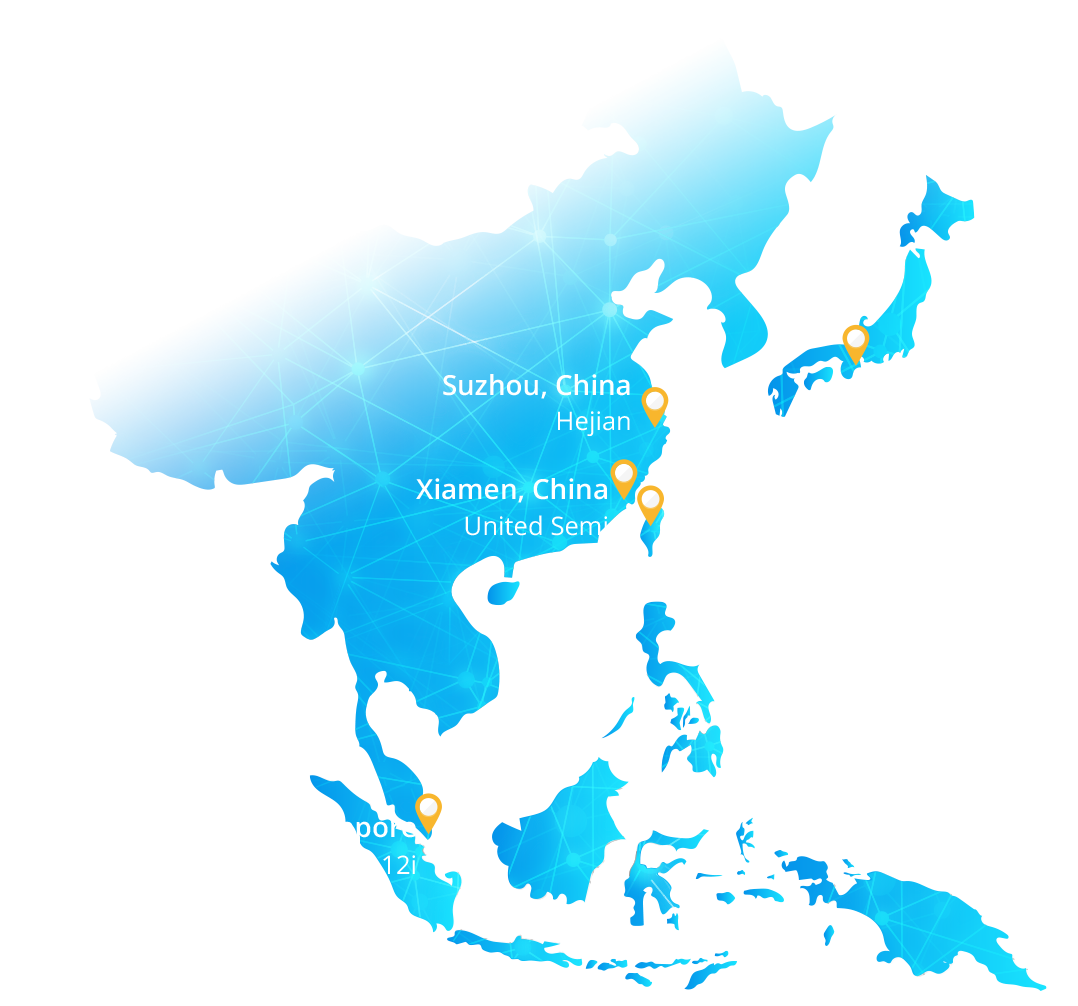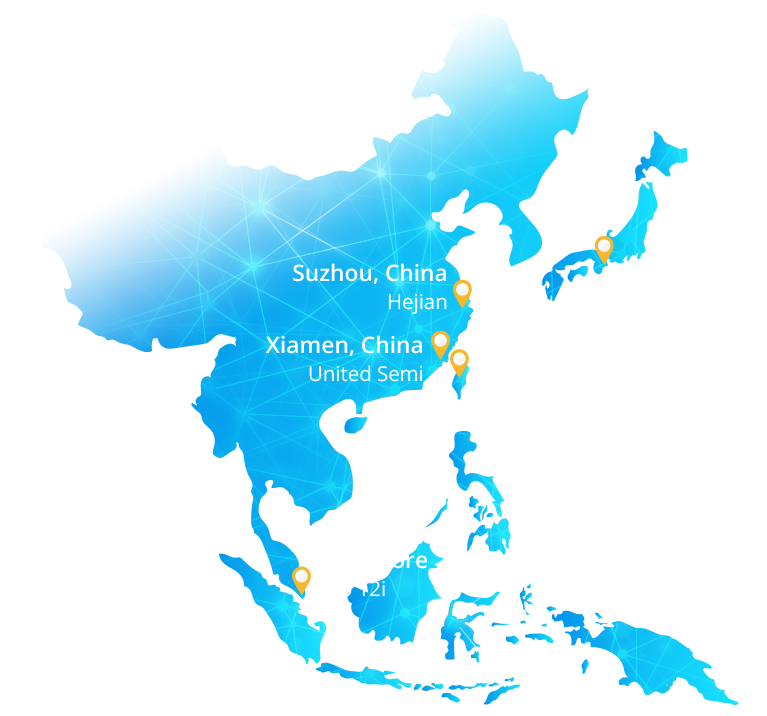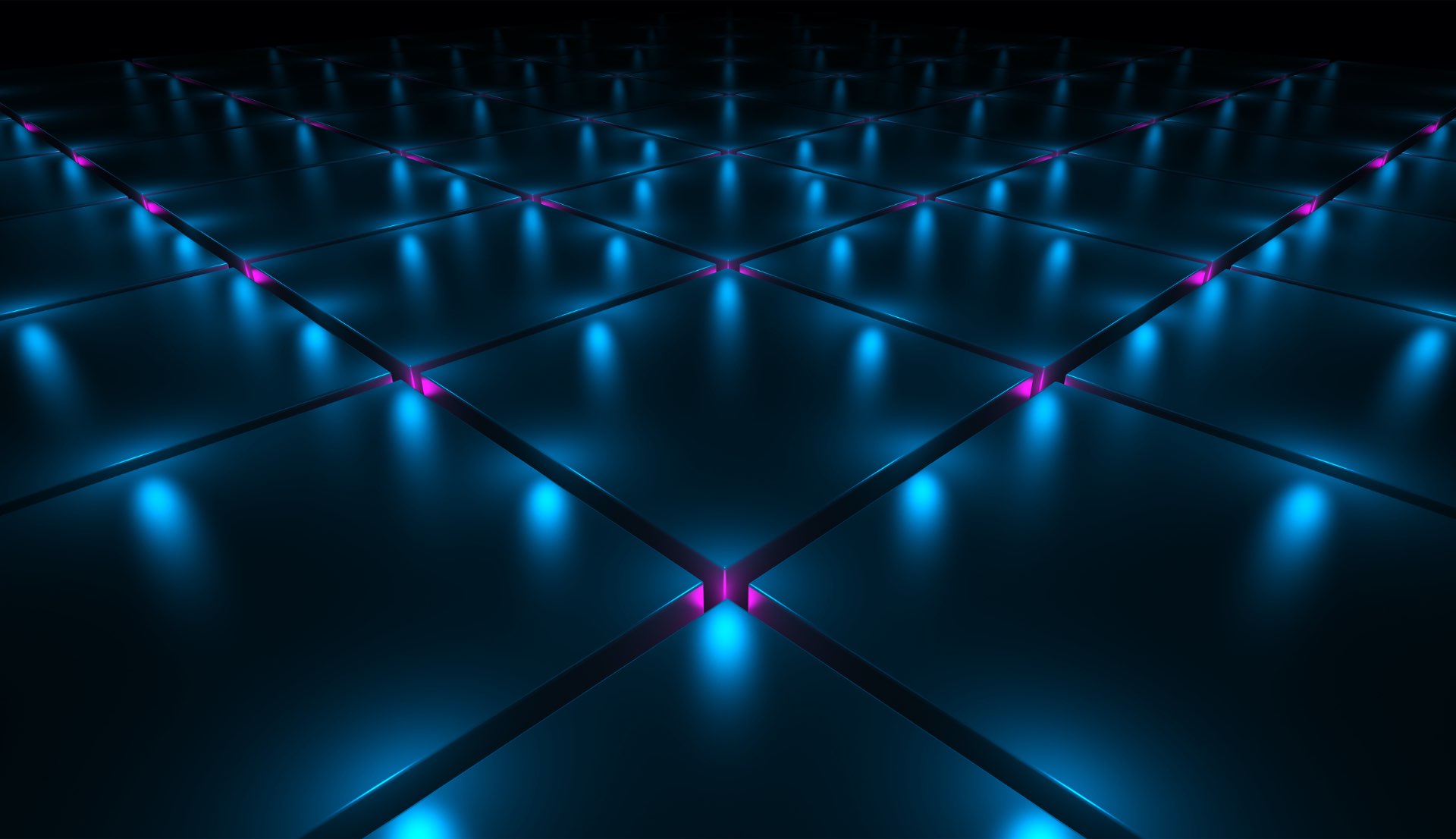 A Long and Productive History
Founded in 1980 as Taiwan's first semiconductor company from state-owned ITRI, UMC led the development of the commercial semiconductor industry in Taiwan.
1980

Spun off from state-owned ITRI as Taiwan's first IC company

1995

Switched from IDM to pure-play foundry model

1999

Established Fab 12A, Taiwan's first 12-inch fab

2000

Became the first Taiwan semiconductor company to list on the NYSE

2015

Established 12-inch fab in Xiamen, China (USCXM)

2017

USCXM first China fab to enter volume 28nm production

2019

Acquired MIFS 12-inch fab in Japan
Leading Foundry Solutions
UMC is committed to Specialty Technologies that serve upcoming growth markets, particularly 5G, IoT and Auto ICs. We lead in many areas such as 80eHV TDDI & 40eHV/28eHV TDDI technology and shipments, and our specialty market share continues to grow, especially on 12-inch manufacturing.
Furthermore, as IP has become a critical resource for today's SoCs, we have worked to provide fundamental as well as more specialized IP that are optimized for portability and cost, developed both internally and from third-party partners.
Our multiple fabs across Asia featuring world-class defect densities and cycle times ensure ample capacity and manufacturing quality. Come explore how UMC's specialty processes can help power your next generation IC design.
Diversified Manufacturing
UMC is a foundry manufacturing leader with several advanced 12-inch fabs in operation. Fab 12A in Tainan, Taiwan has been in volume production for customer products since 2002 and is currently manufacturing 14 and 28nm products. The multi-phase complex is actually three separate fabs, consisting of Phases 1&2, 3&4, and 5&6. Fab 12A's total production capacity is currently over 87,000 wafers per month. UMC's second 12-inch fab, Fab 12i, is located in Singapore's Pasir Ris Wafer Fab Park. This second-generation 12-inch facility is also in volume production, with capacity at 50,000 wafers per month. UMC's 3rd 12-inch fab, United Semi in Xiamen, China, began volume production in Q4 2016. The total design capacity of United Semi is 50,000 wafers per month when fully equipped. UMC also acquired USJC in Japan in October of 2019. This 12-inch fab, based in Mie Prefecture, provides 35,000 wafers per month capacity for logic and specialty processes down to 40nm.
Combined with our seven 8-inch fabs and one 6-inch specialty fab, UMC provides stable and diversified manufacturing with leading production efficiency.